Get Started!
Get a FREE Website Demo today!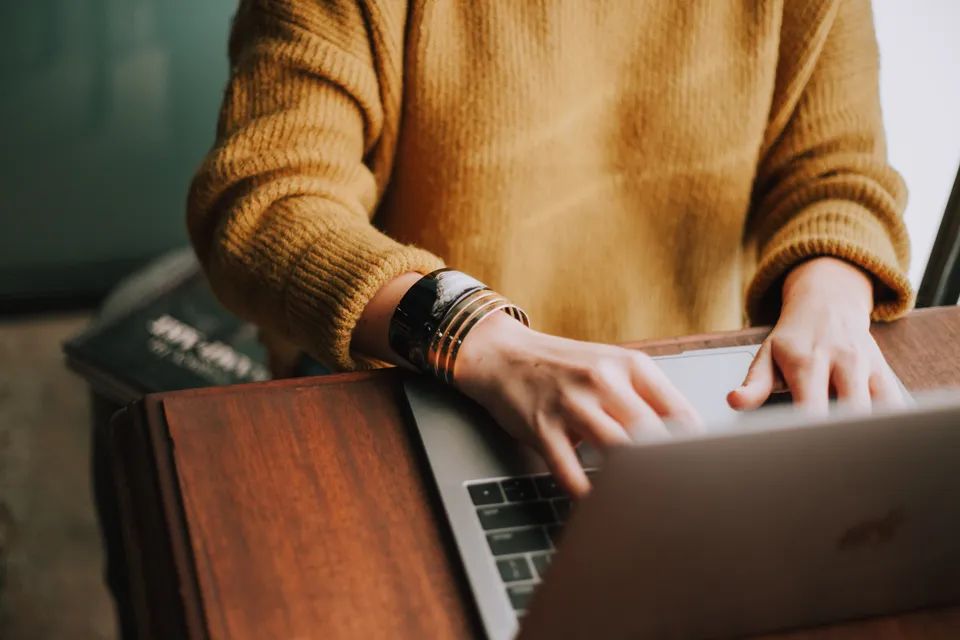 How Frequently Should You Revamp Your Website?
A recent survey discovered that half of all consumers consider website design to be a crucial element in a business's brand. Your website's design reflects your business's style, attitude, and aesthetic.

However, small business websites aren't meant to last forever. They require updates and redesigns, just like any other aspect of your business.

To assist you in making an informed decision, we have delved into everything you need to know about revamping your website. This way, you can determine whether your website should get a redesign or if it is perfect as it is.

Ready to begin? Let's take an in-depth look at website revamping:
The Significance of Website Revamping
A well-designed website has a big impact on people's perception of your overall business. Websites that are not mobile-friendly won't leave a great impression on viewers either (and remember, more than 70% of all internet traffic comes from mobile devices!) On top of that, some technical aspects, like the loading speed, have a huge role as well: if the loading time is sluggish some viewers may become frustrated.

Do you want viewers to associate your company with a feeling of frustration? Of course not. You want them to be intrigued, curious and engaged with your brand.

So, don't give viewers a reason to dislike your website before they even reach your content. Revamping your business website will help keep it trendy and up-to-date, enabling customers to see your brand for its true value.
When Should You Consider Revamping Your Website?
If you're uncertain whether your website requires a revamp and if it's the right time to do so, don't worry. Read on to learn of a few indicators that your website is due for a redesign:
Slow Website Loading Speed or Lack of Mobile Friendliness
A slow-loading website is a clear sign that your website is outdated. Visitors anticipate a maximum loading time of 2 seconds; anything longer will lead to frustration and may cause them to leave your page.

To keep visitors engaged, your website must have a responsive and mobile-friendly design. It should automatically adjust its content, images, videos, and navigation buttons to fit the visitor's screen size, no matter what device they're using. This is not only annoying to visitors when websites fail to do this, but people will also perceive your company as outdated because of this.

First impressions matter, especially in website design. Studies have revealed that visitors choose to either stay or leave a page within just 0.5 seconds. Therefore, if your website suffers from slow loading time or lacks a mobile-friendly design, an immediate redesign is necessary.
Insufficient On-Page SEO
So your website is professionally designed and completely responsive? That's excellent! But if it lacks proper optimization, sadly, it still won't benefit you. Your website should incorporate search engine-optimized keywords that push it to the forefront of searches people make online (by using Google or other search engines). Without optimization, your website becomes difficult for people to find, resulting in decreased traffic and fewer customer conversions.

If any of this applies to your website, then it's critical to redesign it. The updates you make to your landing page must include optimized keywords and clear calls-to-action (CTAs).
Low Conversion Rates
There is an issue if your website consistently receives traffic but has a low customer conversion rate. Your website is evidently easy to find, but something is missing, preventing visitors from becoming customers. It could be a lack of clarity regarding your product, limited payment methods, or uninteresting visuals. There is a reason why visitors aren't converting.

Remember that a good website is one that is aligned with your marketing goals and accomplishes such goals. This means that your website should encourage people to explore your services, make purchases, or get in contact with you. If your website fails to fulfill these objectives and convert customers, it is imperative to redesign.
Irrelevant Content
Do you remember when you last updated your website's content? If you don't, well that's not a very good start. If it has been over a year, now's the time for an update. Studies indicate that over 71% of business owners redesign their websites every one or two years.

After all, your website is only as effective as the content it presents. What good would it do to your business to have an old phone number you no longer use? Or if your customers visit your brick-and-mortar store because they saw a specific price on your website which you no longer offer? Every aspect of your business should be up to date on your website, including your address and business hours. Failing to update your website will confuse visitors and complicate the purchasing process.
Outdated Website Design
What people consider sleek and modern changes constantly. If your website's design looks outdated or bulky, you know what that means.

Currently, websites that embrace negative space, captivating transitions, and avoid complicated layouts attract the most views and engagement. In order to increase your views, page time, and customer conversion rates, you should update your website to adhere to these new standards.

You should also aim for creativity on your website, presenting your brand in a way that captivates customers rather than just stating facts. A skilled web designer can assist you in achieving this.
Is It Time to Revamp Your Small Business Website?
It is not often an easy decision to revamp your website. However, it is crucial to keep your website updated so that visitors find it appealing and engaging. If your website lacks mobile-friendliness, proper optimization, or relevance, a redesign is necessary.

Fortunately, Reputable Image can help you revamp your small business website, enabling you to reach a wider customer base successfully. Whether it involves refreshing the design or completely overhauling your site, we provide comprehensive solutions.
If you are still unsure whether you need to revamp your website, contact us today for a free demo. We will assist you in determining the best course of action for your website.