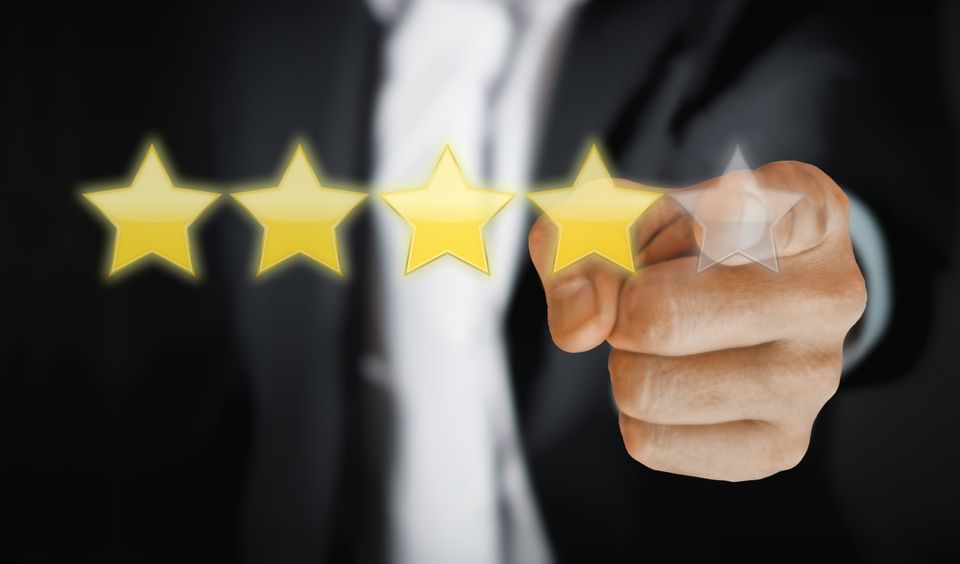 Beyond Five Stars: How Reputation Management and Online Reviews Can Skyrocket Your Business to Success
Is your company's reputation among consumers exceptional? If not, it could have a more detrimental impact on your business than you might realize.

According to a recent report, a company's reputation can account for over 60% of its total value. Consequently, your business might not be worth as much as it could be due to its reputation alone.

Given these circumstances, reputation management becomes paramount for your company. Monitoring online reviews, both positive and negative, is crucial to maintaining the best possible reputation.

In this article, we will delve into the importance of reputation management and online reviews for your company. Read on to discover more.
Established Trust in Online Reviews
Before engaging with a business, consumers often refer to online reviews. Whether searching for a good restaurant or a reliable car dealership, online reviews play a crucial role in their decision-making process.

Consumers want to read, on average, 10 reviews before feeling able to trust a business.1 Additionally, 49% of consumers responded that the quantity of reviews is what they pay attention to. Second only to the overall rating at 56%. The quantity of reviews is important for any business online. Not only does it build trust with consumers, but it also can protect your business from wide swings in overall performance.

People have come to trust online reviews almost as much as they trust recommendations from family and friends. In fact, a survey revealed that over 80% of individuals currently trust online reviews to the same extent as personal referrals.

This fact alone underscores the importance of reputation management for your business. If you lack positive online reviews, it may erode trust, making potential customers hesitant to rely on your business.
Positive Reviews Instill Confidence
When individuals encounter online reviews about your business, what do they find? This question should drive your reputation management efforts.

If most reviews are positive, it is an encouraging sign. Positive reviews foster a sense of confidence among people considering your products or services, as they perceive that others have had excellent experiences with your business.

Your primary objective should be to accumulate as many positive reviews as possible over time. This cultivates a strong reputation for your business, enticing more people to choose your offerings.
Negative Reviews Raise Doubts
A lack of consistently positive reviews can cast doubt on your business's credibility. The more negative reviews your business receives, the less likely people are to engage with your products or services.

It is essential to take prompt action to reverse this trend. Formulating a reputation management plan that addresses negative reviews and strives to generate more positive ones will help push negative feedback down the list.
Negative Reviews Present Opportunities
While negative reviews can be detrimental to your business, they also offer a chance to demonstrate your commitment to customer satisfaction. Responding to negative reviews and making amends with dissatisfied customers showcases your dedication to resolving issues.

Additionally, it reveals to others that your company strives to rectify situations when customers are unsatisfied. This can ultimately enhance your business's reputation.
Lack of Reviews is Detrimental
If your company has few or no online reviews, it can be as detrimental as having negative ones. It may convey the impression that you have not provided customers with a reason to leave positive feedback yet.

52% of consumers only take into account reviews written within the past 2-4 weeks – up from 12% last year. Consumers want to see a steady stream of reviews. This shows continued interest in your business, and that your recent work is thought highly of. If your last review is from a few months ago, that could make consumers question your business.
This scarcity of reviews could also create the perception that your business is new, even if it is not. Encouraging customers to leave reviews will help build a collection of feedback over time.
Managing Your Business Reputation Made Easy
Reputation management often appears daunting to small business owners who are uncertain where to start when it comes to monitoring and improving their reputation.

If you find yourself in this position, our firm offers reputation management services tailored to small and medium-sized businesses. We will work to secure the online reviews that your business deserves, ensuring your reputation aligns with your expectations.
Enlist Our Assistance for Reputation Management
Do you require support in managing your reputation? Reputable Image can provide the services you need to significantly enhance your business's reputation.

By leveraging online reviews to your advantage, you can steadily improve your business's reputation with minimal effort.

Take the first step today by contacting us to learn more about our reputation management services.