Ready to succeed?
Start with a FREE Website Demo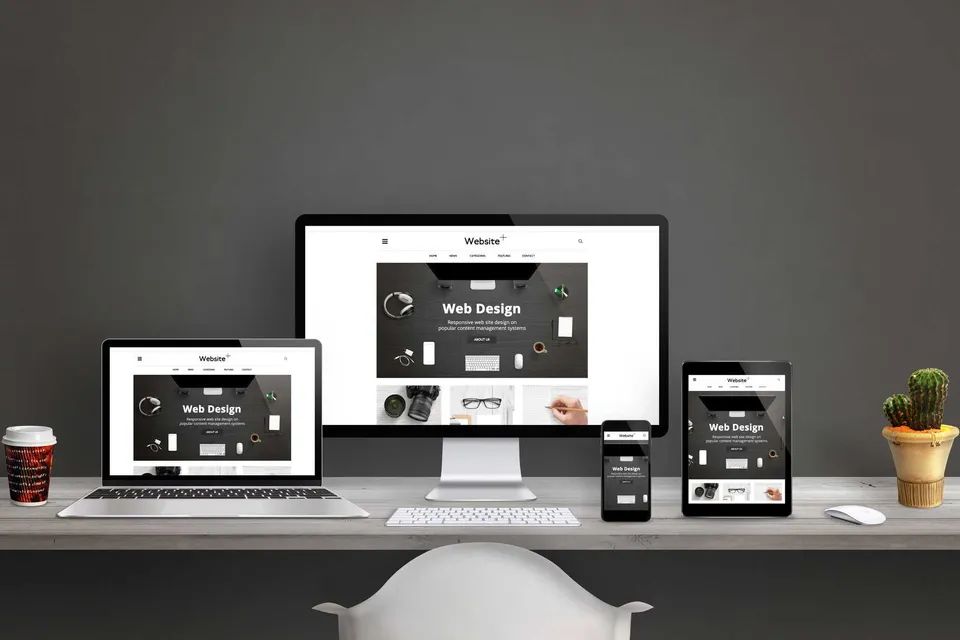 Essential Elements for Small Business Websites: A Comprehensive Guide
In today's digital landscape, having a website is essential for any small business. A well-designed website enhances online visibility, strengthens brand identity, and drives sales. To create a high-quality website that effectively represents your business, it is crucial to incorporate certain core features. This article will explore the most critical elements that should be prioritized in small business website design.

Whether you are launching your first website or undergoing a rebranding process, achieving website perfection is paramount. Continue reading to discover how to create a stellar website that captures your brand's essence.
A Memorable Domain Name
Your web address is akin to your physical business location. It should be concise, easy to remember, and provide a glimpse into your offerings. Moreover, ensure that your domain name is easily spelled to avoid potential lead and customer losses. Take the time to register a unique domain that will serve your business for years to come.
Professional Design
First impressions matter, even in the digital realm. To make a positive impact on visitors, your website must exude professionalism and clarity. Incorporate visual elements that accurately represent your brand and offerings. Eye-catching images and videos on every page will captivate your audience. Striking the right balance between functionality and aesthetics is crucial, as an overload of media can lead to slow loading times and visitor attrition.
User-Friendly Navigation
Clear and intuitive navigation is an often-underestimated aspect of website design, yet it is vital for a positive user experience (UX). Visitors give your website a few seconds to capture their attention, so seamless navigation is essential. Put yourself in the consumer's shoes and ensure that finding products or services is easy with a few clicks. Thoughtful menu and landing page organization determine the navigability of your site. A confusing website will disappoint both you and your customers.
Mobile Responsiveness
Approximately 70% of web traffic originates from mobile devices, making mobile-friendliness a must. Your website should be responsive and optimized for all mobile devices. Experiment with page sizes and menu formats to create a mobile-optimized site that delivers a simplified and efficient user experience. Collaborate with a skilled web designer who understands the importance of mobile responsiveness in attracting and retaining visitors.
Compelling Calls to Action
Every landing page on your website should feature a persuasive call to action (CTA) that guides visitors to take specific actions. These actions can range from filling out a contact form to subscribing to your company newsletter. Craft CTAs that are simple and compelling and make it evident what steps the customer should take next. Experiment with different CTAs to generate tangible results in lead generation and revenue.
SEO-Optimized Content
Strong search engine optimization (SEO) is a valuable outcome of effective website design. A well-optimized website ranks higher on search engine result pages (SERPs), increasing your visibility and attracting organic traffic. Quality content plays a vital role in SEO. Use relevant keywords for your niche but ensure that the content engages and captivates readers. Consistently providing entertaining and informative content will leave a lasting impression on visitors, encouraging return visits. Incorporating CTAs within your content can also guide visitors to other landing pages.
Easily Accessible Contact Information
Make it effortless for people to reach out to you by prominently displaying your contact information. Create a dedicated contact page that includes your address, phone number, email, and social media accounts, along with a lead generation form. Additionally, strategically refer to and link your contact page across other landing pages. Consider featuring contact information in headers, footers, or sidebars on other pages to enhance accessibility.
Customer Reviews
Studies show that 90% of customers trust reviews and testimonials more than a business's self-promotion. Including a testimonials section on your website allows new visitors to see what others are saying about your business. Encourage satisfied customers to leave positive reviews that can be used as testimonials. Building trust with new customers becomes easier with testimonials, and having more reviews on various platforms enhances your SEO ranking.
Seek Professional Assistance for Your Small Business Website Design
Understanding the critical aspects of web design for small businesses is just the beginning. Engaging the services of a professional web design company is crucial to ensure that your website is an asset, not a hindrance. Reputable Image specializes in creating beautiful small business websites that are SEO-optimized and mobile-friendly, offering real-time traffic statistics. With a 100% satisfaction guarantee, our streamlined process involves learning about your business, promptly working on your design, and assisting you in launching your website upon approval.

Contact us today to discover more about our process and embark on creating an exceptional website for your small business.