Ready for your NEW website?
Start with a FREE Website Demo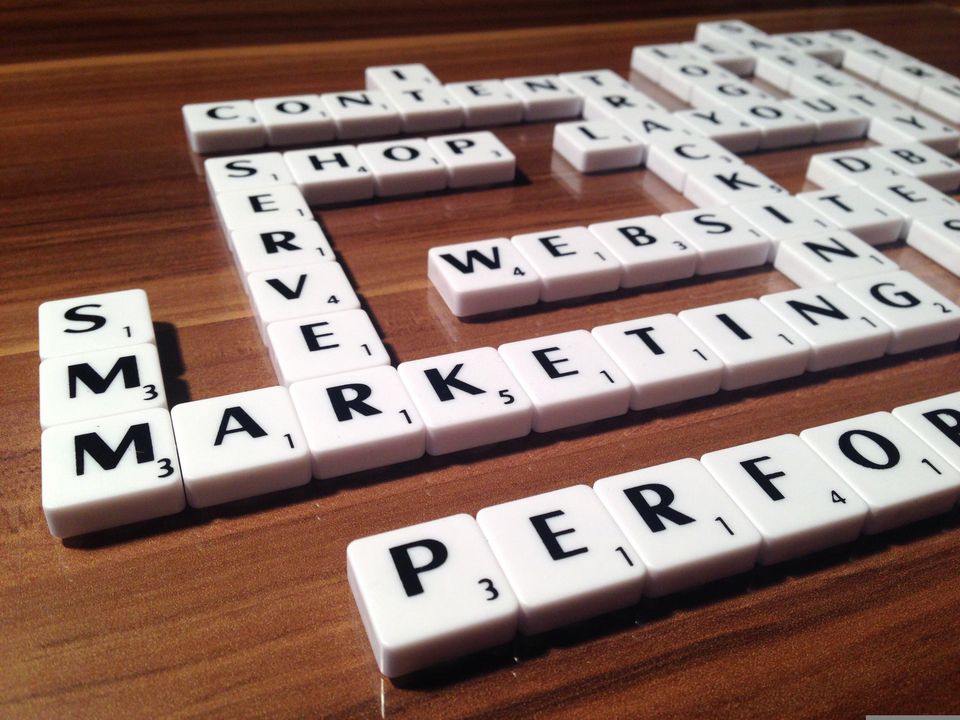 The Top 8 Marketing Blunders Committed by Small Businesses in 2023
A recent study indicates that approximately 50% of small businesses in the United States do not have a robust marketing strategy. The absence of a well-defined plan is one of the most significant marketing blunders a small business can commit.
Insufficient marketing efforts can lead to the downfall of your business over time. Without leveraging small business marketing, spreading awareness about your company becomes a daunting task.
There are several other marketing errors that you, as a small business owner, might be committing, which can have detrimental effects. Here are eight such mistakes.
1. Neglecting to Develop a Website for Your Small Business
In today's digital age, it's inexcusable for small businesses not to have a website. Websites have transitioned from being a luxury to a necessity.
However, a recent study shows that about 27% of small businesses continue to function without a website. This lack of online presence is likely causing significant damage to their profitability.
If your small business is still functioning without a website, it's time to rectify that. With Reputable Image, you can have a website for your business up and running swiftly.
Even if you're a novice in web design, our experts will guide you through the process of setting up your website. Your website will soon become one of your most effective marketing tools.
2. Overlooking the Significance of SEO for Your Company's Website
Merely having a website for your small business is not enough in today's competitive market. Once you've set up a website, it's crucial to understand the significance of search engine optimization, or SEO.
SEO is a technique that involves integrating specific elements into your website to enhance its visibility. By incorporating the right keywords, links, etc., you can improve your site's ranking on search engine results pages, ensuring a steady flow of visitors each month.
If SEO is not a significant component of your small business marketing strategy, you're committing one of the gravest marketing errors. You're missing out on an opportunity to attract a lot more traffic consistently.
3. Neglecting to Build a Social Media Presence for Your Small Business
While it's crucial for small businesses to have websites and use them for marketing, it's equally important to establish a presence on social media platforms like Facebook, Instagram, TikTok, etc.
Social media has given small businesses a novel way to engage with customers. It has also enabled them to develop unique brand voices that set them apart from their competitors.
4. Misunderstanding Your Small Business's Target Audience
Who is your small business targeting? You could have the best website and a fantastic social media presence, but if you're unclear about your target audience, your marketing efforts might be in vain.
Before you start implementing any marketing strategies for your small business, ensure you have a clear understanding of your target audience. This will allow you to tailor your content to their preferences, increasing the likelihood of them becoming your customers.
5. Ignoring Negative Online Reviews for Your Small Business
Like it or not, customers who patronize your small business will likely leave reviews for your company on various review sites. These reviews can significantly influence your reputation.
If you're fortunate enough to receive mostly positive reviews, that's great. You just need to thank those who took the time to review your small business.
However, if you notice a surge in negative reviews online, you need to address it. You might want to consider having these reviews removed if they seem illegitimate or respond to these reviews to demonstrate that your company values customer feedback.
Regardless of the approach you choose, you don't want to let negative reviews linger for too long, giving the impression that your company is indifferent to them.
6. Overspending or Underspending on Small Business Marketing
To execute your small business marketing plan, you need to allocate a budget for it. You should devise a marketing budget and utilize it wisely.
Ensure that you're not overspending or underspending on your small business marketing initiatives. As a rule of thumb, you should allocate around 7% of your gross revenue to marketing to optimize its effectiveness.
7. Depending on Outdated Small Business Marketing Tactics
Are you still using the marketing tactics you learned in college in the early 2000s to run a small business in 2023? If so, that's one of the biggest marketing blunders you're committing.
The marketing landscape has undergone significant changes over the past few years, let alone the past two decades. Therefore, you should refrain from using outdated small business marketing tactics. Doing so will only invite trouble.
8. Marketing Your Business Without Evaluating the Results
Marketing your business is crucial, but it's futile if you're not achieving positive results. Therefore, you should regularly analyze the outcomes of your marketing efforts.
If you notice that a part of your small business marketing plan isn't working, you need to modify it accordingly. Otherwise, you might end up wasting time and money on a marketing strategy that isn't beneficial.
Avoid These Critical Small Business Marketing Blunders
Effectively marketing your small business can be challenging. You need to strive to avoid committing any of the marketing blunders mentioned above.
Reputable Image can assist you in avoiding some of these mistakes by offering affordable website design services and digital marketing solutions. We'll equip you with the website you need to kickstart your small business marketing plan.
Take a look at some examples of our work and get in touch with us today to learn more about getting a website for your small business.