Take the first step!
Start with a FREE Website Demo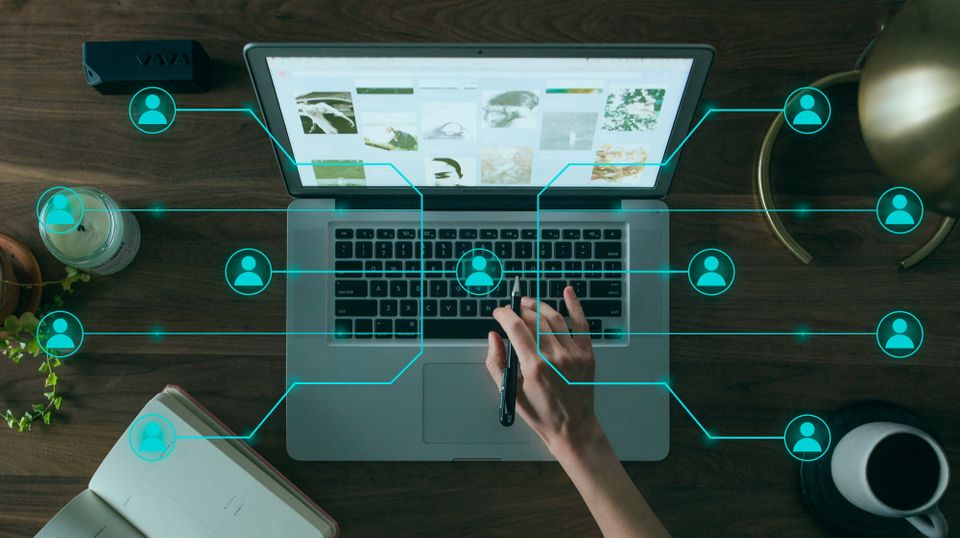 3/6/23 by Reputable Image
How to build trust online
When you're a small business just getting started building your online brand, it can be a common mistake to not give it enough importance. Just like you wouldn't enter a store that looked like it hadn't gotten maintenance in months, your online presence can hurt your business just as much if you aren't taking the right steps.
So how to know whether your online presence is hurting or benefiting your business?
Well, since you're reading us then we can confidently say you're in the right path. The answers to your questions might already be available in our previous articles, so make sure to check those out too.
Having done that, you'll be on the right path to building online trust. Now we have a few points to signal when you should pay more attention to your online presence.
1. When your most recent reviews online aren't recent at all.
Have you checked your online reviews recently?
We've all been there - our day to day activities can get hectic at times when you have to manage a business: staff, providers, local or federal regulations - it's tough work. In the midst of all of this, happy customers do business with you regularly but every once in a while somebody might have a negative experience while interacting with your business. Sadly for you, this one customer is much more likely to post about their experience online, where everyone can see. Do not panic!  First thing to do is to make sure you reply to that review in a way that will benefit your business. We've written an extensive guide on how to do just this.
Now that the bad reviews have been taken care of, why not get in the habit of asking your satisfied customers to rate you on Yelp, or on Google? Surveys have found that your happy clients are WILLING to review you online if you just ask! Plus, they will feel even more connected to your business, since their personal experience will benefit others! Youtubers ask for likes all the time, and it works for them. Why not just ask?
2. When your social media accounts aren't active
Great news! Experts agree that it doesn't take much to achieve social media engagement - depending on the social media platform, around 1 to 2 posts a day is enough to keep your audience's attention.
This means you don't have to bombard your followers with promotion after promotion, as quality will have a greater impact on them than quantity of posts. A though-provoking quote, a visually appealing image, or a creative video will work wonders for your social media presence.
If you're unsure how to proceed about this, your friendly neighborhood Reputable Image is here to help. Contact us today to get help!
3. When your website isn't attracting new customers to your business. 
Whether we like to admit it or not, everyone judges a book by its cover. This is especially true when it comes to judging a brand.
While your store might be your business's physical presentation card, your website is the online one. One isn't more important than the other, so working on one means working on the other. Can you imagine Target's website not being white and red?
But more than just making your website aesthetically match your physical store, it's important to have a professionally-designed, updated website to ensure you're looking as sharp as possible, so that people won't get turned off by the book's cover.
So now that you're managing your online reviews, your social media presence and your website's design has been polished, what else can you do to ensure customers' trust online? A very important thing would be to bring your website to the front of searches made online.
To do this, you:
Implement SEO (Search Engine Optimization)
Having an active SSL certificate, having a site map, making sure to add important keywords to your website's description - all of these things optimize your website to appear on the first pages of search engines. After all, people do trust the first results on a search more than the rest.
At Reputable Image, we make sure your website stands out from the rest not only visually - we make sure you get seen.
As a thank you for sticking with us until now, here's a couple more tips we suggest you follow to strengthen your customers trust when they deal with your brand online.
Have an email address with your business's name on it
Customers are more likely to trust a professional address like hanna@hannasbikes.com than hannasbikestexas81@hotmail.com. Personalized Mail gives you top-notch security, thanks to industry-leading filters to prevent viruses and spam. Personalized email addresses promote your business more effectively. Whenever you send an email, you'll need your web address to your customers and potential buyers. In this way, you will be encouraging them to visit your website.
Have a professionally-designed business logo
This achieves:
1. Reveals your identity
2. Invites new customers to get to know you
3. Distinguishes you from the competition
4. Facilitates brand loyalty
5. Can be everywhere
A well-designed logo builds trust by validating your professionalism and get's people to stick around. It tells potential clients who you are, what you do, and how that benefits them. It communicates to people with no prior knowledge or experience with your business that you do great work.
Though it might seem daunting at first, following these guidelines isn't complicated. All Reputable Image clients get their money's worth when they hire us. If you would like some help implementing these tips, contact Reputable Image today!