Work with the pros!
Get a FREE Website Demo today!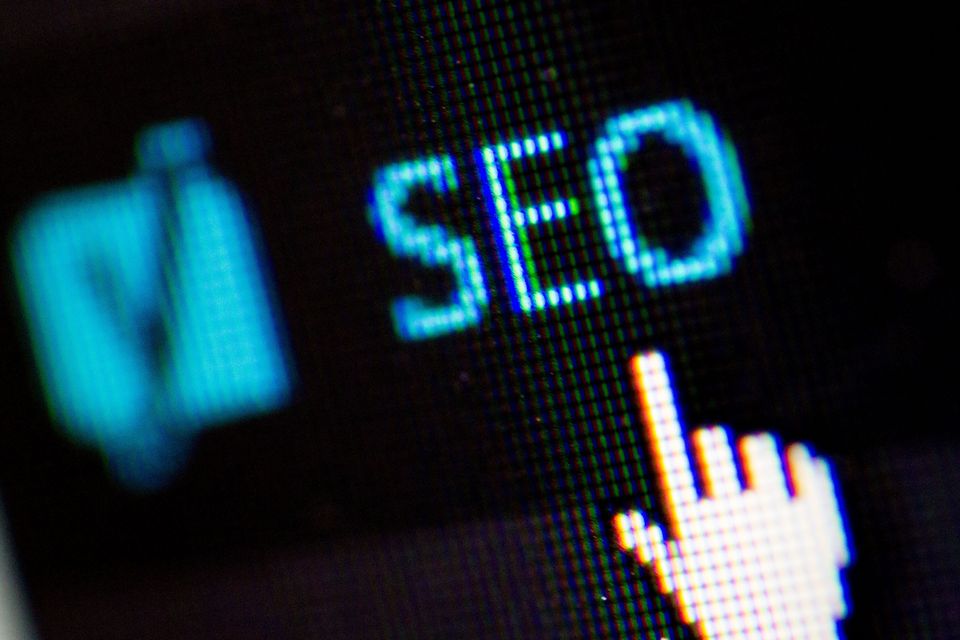 3/14/23 by Reputable Image
How to tackle SEO
So you've decided you're going to launch your business's website and have heard about SEO, but you're not entirely sure what it is, how it works or how to use it to your advantage - worry no more! Your friends at Reputable Image have the know-how and are happy to share it with you, so keep reading!
This day and age, there are many websites that just don't get a lot of traffic. If customers get the link to it somehow they might visit said website, but if they don't, the website will just sit there, not attracting new visitors, meaning the business will lose out on potential new customers.
Why do some websites do better than others in generating traffic? Because those who do better are implementing SEO. Simple as that!
But let's go back to the beginning, and explain what SEO even is.
Search Engine Optimization
As its name implies, what SEO does is it makes a website's presence to be optimal by causing it to appear on search engines' results pages. On the first pages, rather, because search engines (like Google) do give you hundreds of thousands of results on each search, but we're getting off track here, and what matters to us is to appear on the first results. So how do we do that?
Let's first understand a bit more about how Search Engines work.
Search Engines are designed to show their users the most relevant content by giving them results based on their location and the subjects they are looking for. That is the reason why if you go into Google and type "barbershop near me", the results will not show you barbershops in Thailand - unless you ARE in Thailand.
But location isn't the only thing that determines what results are going to pop up for a search. Search Engines will also show you nearby barbershops if you Google "affordable haircut". Thus, the importance of implementing industry specific keywords into your website, because those nearby barbershops Google just showed you are doing this with their websites.
So how can you apply this to your business website? Well, we're glad you asked! Because this week Reputable Image will help you understand 3 things you can do in order to place your website in the top of results when people look for things online.
1. Write Search-Friendly Content 
Writing local, search-friendly content is arguably the most important thing you can do for SEO and it's not as difficult as it might sound. As previously mentioned, website content should be locally-focused, appeal to site visitors and it should be relative to the business. The content on a site should accurately reflect the company and the main products and services it offers. Create content that talks directly to potential customers with the services you provide, which is information they are looking for. Be sure to use keywords and terms throughout the content that potential customers would use when searching something online.
This is the reason why a website's description will not generate as many visits if it reads something like:
"Our company provides the best services in the community."
A better description would be:
"ABC Roofing provides the best roofing service in East Meadow, NY."
Though it might look like a small change, this new description will make ABC Roofing's website to appear in searches people make in the East Meadow, NY area, when they look for roofing companies.
2. Add Business Details to the Reference Panel
On every page of your site (normally in the footer) there should be a Reference Panel. This section contains some of the most sought-after information that site visitors are looking for, including the Business Name, Description, Address, Hours of Operation and other important Contact Information. Adding these Business Details to the Reference Panel makes it easy for site visitors to find the information they are looking for and it assists in search engine optimization, as search engines also look for this information in websites.
3. Create a sitemap
A Sitemap is a tidy list of pages that appear on the site, making it really easy for Google to identify and scan all of the pages, thus boosting search engine optimization. There is another kind of sitemap, which is a breakdown of all the different pages on a website for the visitor to easily navigate among.
A website without a sitemap just won't appear in many search results. Period. As you know, there is a huge amount of websites out there (more than a billion nowadays), so search engines use certain criteria to quickly "glance" over countless web pages to compile all the possible results it can give its users, and a website that doesn't have a sitemap tells search engines that it doesn't want to fulfill the criteria, therefore, it will just be ignored and people won't be sent to it.
So now that you better understand how SEO works and you're more familiar with how Google, Yahoo, and Bing provide you their best results, why not put your website in the hands of the experts and make it shine?
At Reputable Image not only do we create your sitemap, we also keep it up to date with every change made on any page, thus helping your website stand out among the competition.
And that's just ONE of the many features our websites have!
Stay tuned for next week's article, as we'll share 4 more important elements to keep in mind if you want search engines to send people to your website.